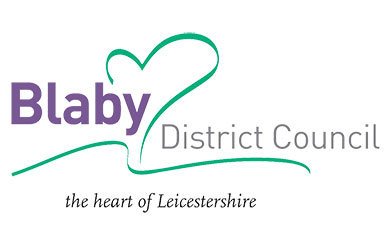 Up to 12 affordable homes are proposed to be built in Blaby District after the sale of land to emh homes was confirmed by Councillors.
In Whetstone, eight affordable homes will be proposed for land at High Street, all of which will use greener initiatives if built, including solar panels, rain water harvesting and ecology measures for birds and insects.
Two small plots of land in Whetstone and Glenfield are also being sold to build four affordable properties, including two proposed dementia friendly bungalows at College Road, Whetstone.
Dementia friendly homes include open plan living, a large entrance hall and good natural daylight throughout the property, helping residents living with dementia live independently. Two homes are anticipated to be built on Station Road, Glenfield.
Whetstone Parish Council's purchase of the open space on Trinity Road for £1 was also approved in principle. Whetstone Parish Council have held the lease on the land for a number of years, and it is expected that the Parish Council will, subject to the conclusions of other planning projects, take ownership of the open space, which also includes play areas.
Blaby District Council's latest Housing Needs Assessment concludes that 399 new affordable properties need to be built each year, to meet the housing needs of the District. With more than 800 people on the housing register, building affordable homes of all types is vital to ensure the Council meets this need and can continue helping those on the housing register.
Councillor Nigel Grundy, Portfolio Holder for Neighbourhood Services and Assets, said: "The land we have sold to emh homes was underutilised and is ideal for us to meet our affordable housing need.
If planning permission is granted and they are built, these properties will give an opportunity for people to not only live in their own home, but also support those living with dementia enjoy their independence for as long as possible.
"We're delighted to be working with emh homes on this project, especially as greener built homes and dementia friendly bungalows are both sustainable and vital to help our residents and local communities in the long-term.
"We are also so pleased to approve sale of the Trinity Road open space to Whetstone Parish Council in principle. They have leased this land and maintained it superbly for many years and, if completed, the purchase would reiterate their commitment to the local Whetstone community."
All proposed affordable properties in Whetstone and Glenfield will be required to go through the full planning process, including all appropriate consultations.
http://whetstoneparishcouncil.gov.uk/wp-content/uploads/2016/08/Whetstone-logo-light.png
0
0
Clerk
http://whetstoneparishcouncil.gov.uk/wp-content/uploads/2016/08/Whetstone-logo-light.png
Clerk
2021-07-28 12:31:00
2022-08-25 09:44:11
Land sale agreed for proposed affordable homes